What is equestrian Centre Software? ---
What is equestrian Centre Software?
In a nutshell, it is technology to help with the management of Riding Schools, livery yards and equestrian centres.
Equestrian centre software can range from an app for horse owners to help keep track of their riding or horse management to full equestrian centre platforms for the running of equestrian businesses.
It is important that Equestrian centre software is intelligent, dynamic and user-friendly. Having a management system that can be trusted to assist with the running of a riding school and all that is involved with the care and welfare of working horses, licences and staff are essential.
EC Pro is the market leader in equestrian centre software and is the only software in partnership with The British Horse Society (BHS).
Do you need equestrian centre software?
Whether you have a small riding school with 3 horses, a seasonal business or a large establishment, adopting an online management system can elevate your business and impact the business's efficiency, potentially increasing profit and reducing admin time.
Riding schools have high overhead costs to ensure the facilities are maintained, developed and up to the required safety standards, not to mention the high costs of keeping horses and employing staff. Software systems such as EC Pro can significantly impact your revenue by maximising your current business model and also introducing new streams.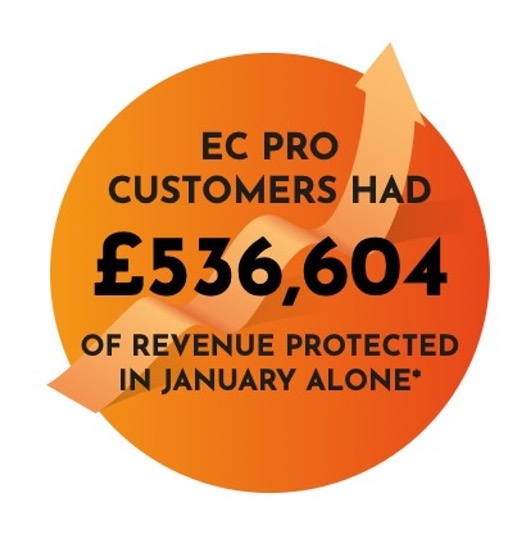 EC Pro customers had over £500,000 worth of revenue protected in just one month
- January 2022. This revenue would have otherwise been lost and is now playing a vital role in the future prosperity of the riding schools.
EC Pro understands the uniqueness of your business and has created an online platform that caters to all of your business needs:
Online Booking
Horse Management
Staff Management
Customer Management
Events
Admin
Do you know the difference between cache and cookies?
Don't worry if you are not comfortable with technology or learning new processes. With a dedicated customer support team available 7 days a week, an engaging and friendly customer-only Facebook group and multiple set–up calls to get you started, you can feel confident that you have the support you need to embrace this new technology.
Bring your business into the digital world and allow your customers a platform to book with you at their convenience.
EC Pro - the trusted Equestrian Centre Software.