The London International Horse Show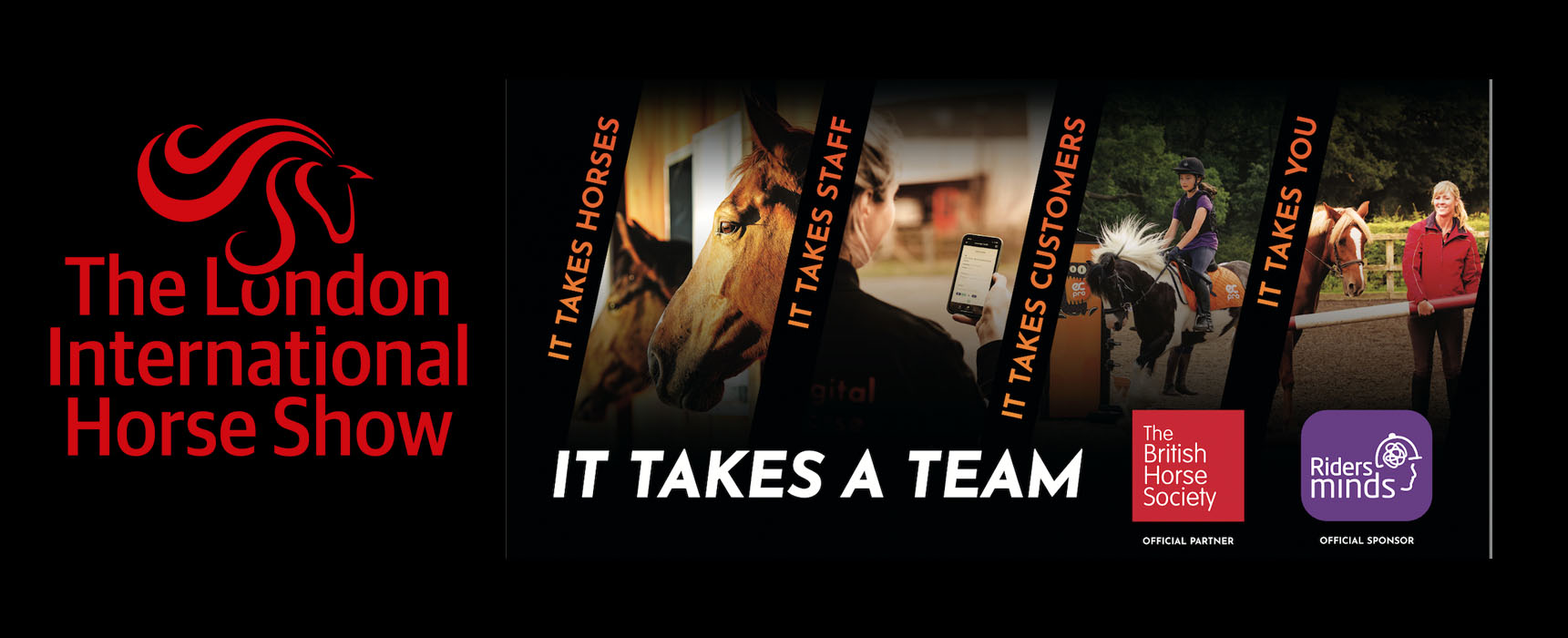 ---
The Christmas spectacular show was back at a new location, Excel in London.
It is the only UK show to host all three FEI World CupTM Qualifiers in Dressage, Show Jumping and Driving. Each performance includes an equestrian competition along with a variety of displays from around the world.
The show runs over 5 days and is renowned throughout the equestrian world for fabulous shopping, exhilarating performances and plenty of celebrity spotting.
The new location provided a great layout and EC Pro was in a prime location opposite the new Winter Diamond Bar.
Our ethos of #ittakeasteam was wonderfully captured in our eye-catching stand. Every part of running a successful riding school or equestrian centre requires teamwork. EC Pro is the bespoke digital platform that is designed to make the lives of you and your team easier and more efficient. EC Pro completes your team.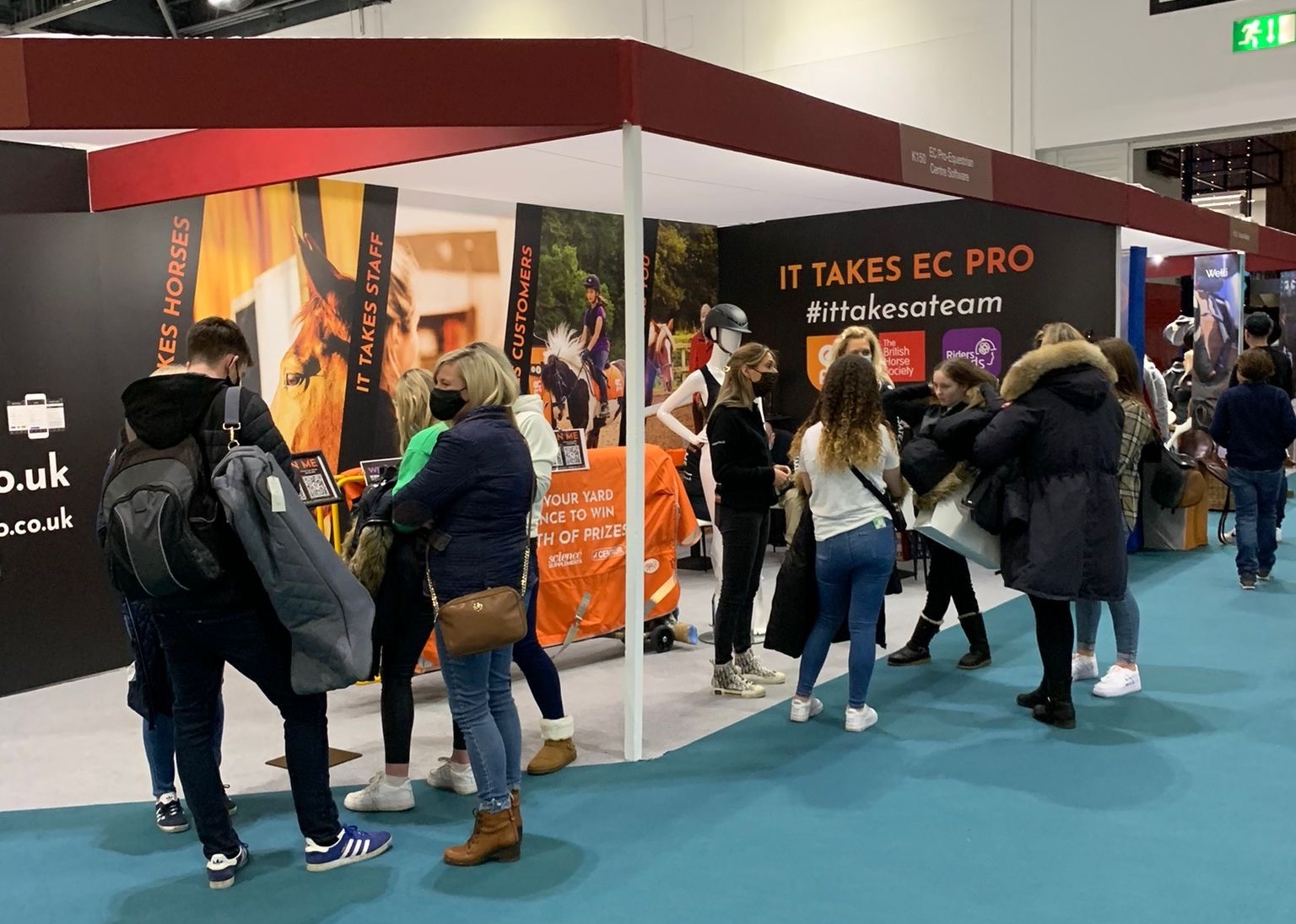 The atmosphere was electric from the performances, in particular, the showjumping and the crowds were literally out of their seats for the jump-offs! It was fantastic to be part of such a great event.
Over the course of the 5-day show EC Pro ran an exciting competition with prizes worth over £1500 from some fantastic partner companies; Charles Owen, Centaur Horse Rug Dryers, Swish Horse Rugs and Science Supplements.
We would like to thank them again for their support☺️
With over 1200 entries into the competition one lucky lady, Jennifer Probert, won a new Charles Owen Luna riding hat, A Shadow Body Protector and a £100 voucher for Science Supplements. Jennifer's nominated Riding School, Stoke Lane Stables in Somerset won a fantastic 2 bar Centaur Horse Rug Dryer and 4 x 400g Heavyweight Turn out Rugs in EC Pro Orange.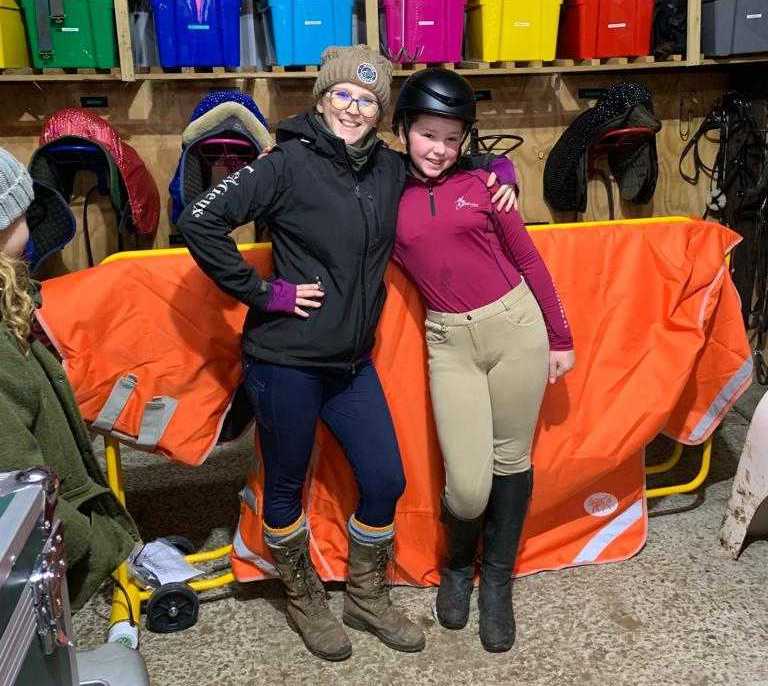 Watch this space for where EC Pro might be heading next! We can't wait to meet more of our customers face to face and some of their customers too.