Equestrian Software Provider EC Pro Expands to the United States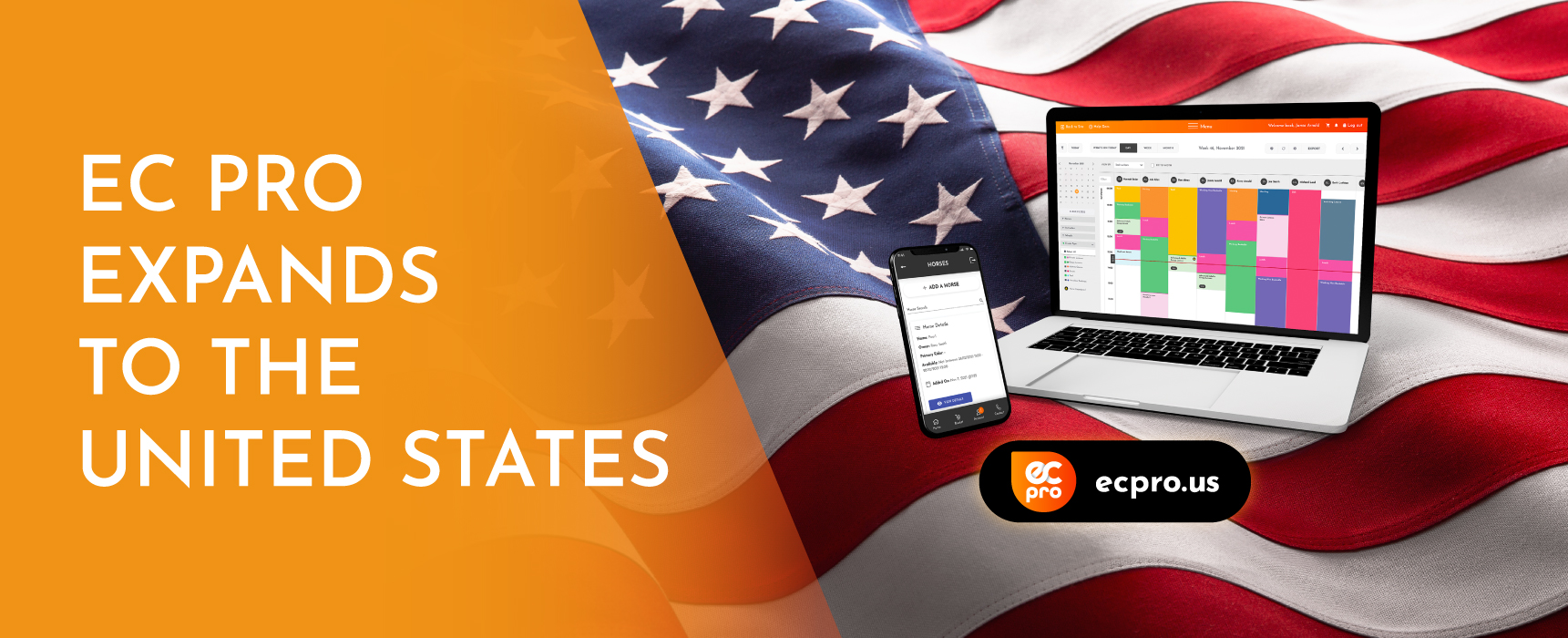 By: EC Pro
Equestrian software provider, EC Pro, announced today that it is expanding globally to the United States in partnership with ECP U.S. Management. Founder and CEO, Jamie Arnold, stated, "We're very excited about our expansion into the U.S. When I founded ECP Pro in 2017, I set out with a goal to revolutionize and reinvigorate the equine industry by enabling riding schools and equestrian centres to offer their customers the same modern convenience as booking a car or hotel right from their mobile device. By improving the client experience and efficiency of their client, staff, and Riding School operations, equine centres can provide the digital experience customers have come to expect, while also improving their bottom line. ECP U.S. Management has an impressive team and infrastructure that will help us introduce our technology to more riding schools and equestrian centres across the U.S."

EC Pro is currently a leading provider of equestrian centre software in the United Kingdom, with several existing customers in the United States. Riding schools and equestrian centres leverage EC Pro's cloud-based software to better control their costs, grow revenue, and digitize the client experience. EC Pro allows equine centres to easily manage every aspect of their business, including horse and rider profiles, scheduling, billing, invoicing, and staff management. It also provides marketing and customer management features to attract and retain clients. EC Pro is user-friendly and easy to implement, making it a breeze to get up and running with minimal disruption to barn operations.

Experienced sales and revenue executive, Russell Daws, will be leading the expansion as Principal at ECP U.S. Management. According to Daws, "The equine industry at large has reached a tipping point where operational costs threaten its sustainability. EC Pro is an affordable software solution that helps Riding School managers not just sustain, but thrive. Equine business owners often get into this industry because they love the horses, culture and community surrounding it. EC Pro gives owners their valuable time back so they can enjoy riding again, while also running a profitable business. We look forward to partnering with Jamie and his team to bring this reality to more stables here in the U.S."
Learn more about the global expansion at www.ecpro.us
About EC Pro
EC Pro is an award-winning equestrian client, staff, and barn management software that was founded in the UK in 2017. Our founder, Jamie Arnold, noticed that the riding school system was upside down. He found himself standing in long lines waiting to book riding lessons for his daughter, while the staff ran around in a constant hurry to accommodate the growing crowd of customers.

It occurred to him that booking a horse shouldn't be that hard. It should be as easy as booking a flight, hotel, vacation, workout session, or food delivery right from your phone. Thus, EC Pro was born.

EC Pro is a cloud-based software solution that gives riding school and equestrian center owners complete control over their business operations and bookings while providing customers with the digital experience and modern convenience they expect.