EC Pro Proudly Supports Riders Minds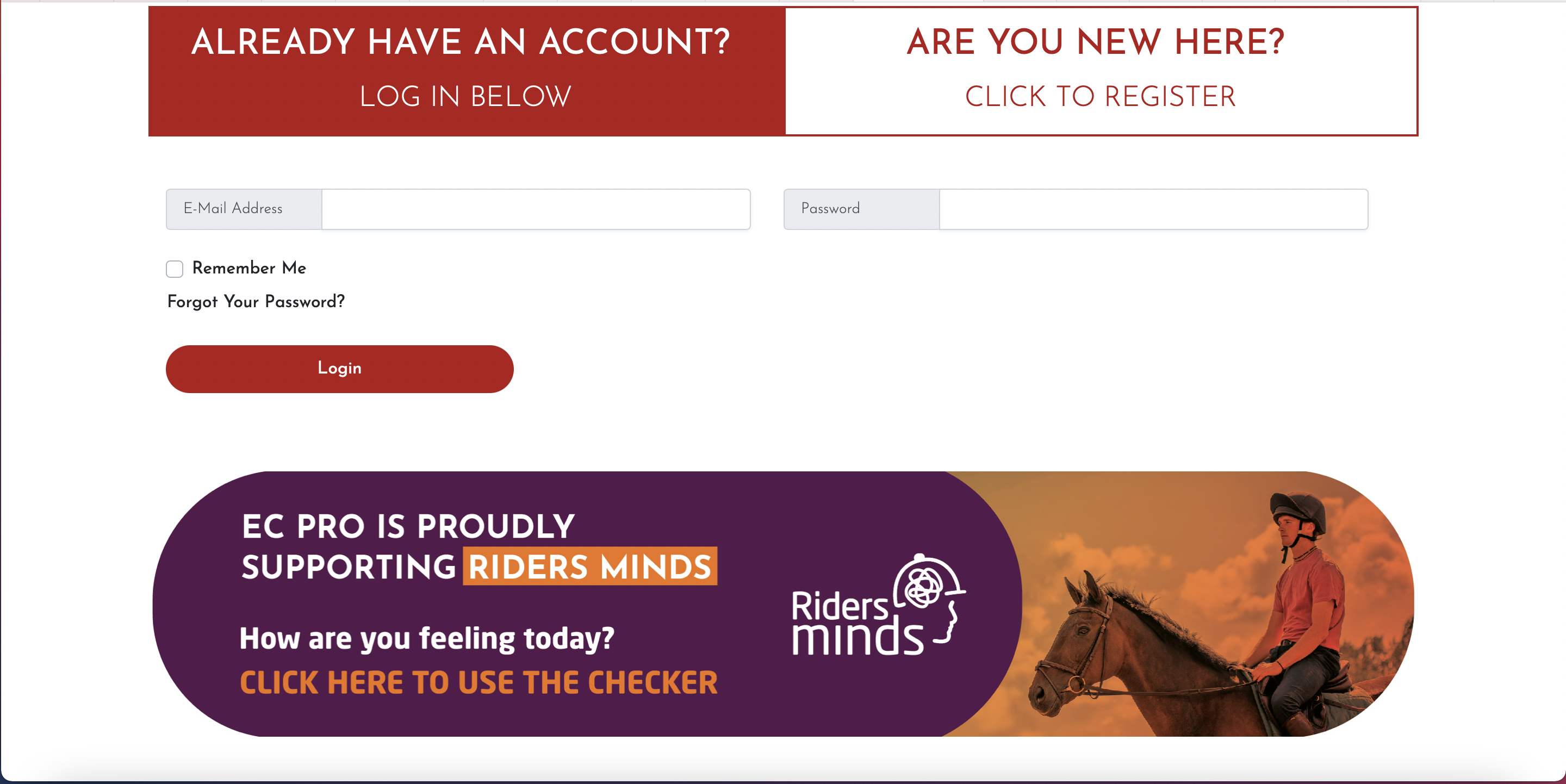 ---
NEW LOOK LOGIN PAGE TO RAISE AWARENESS
Riders Minds is delighted to announce their collaboration with leading equine management system, EC Pro. As the only equestrian dedicated online system for horse, customer and staff management, EC Pro understands the importance of positive mental health and well-being, making their alliance a natural fit. Riders Minds is a bespoke resource dedicated to supporting the mental health and well-being of all equestrians, both online and through their free chat, helpline and text services.
"Mental health is so important and with over 150,000 riders using our platform we felt it was vital to ensure they are familiar with Riders Minds and understand how their own mental health and well-being can be supported." EC Pro Spokesperson
A spokesperson from Riders Minds said,
"We are delighted to partner with EC Pro to bring Riders Minds to the forefront to the thousands of people who enjoy horse riding as a hobby. We are committed to supporting all in the equestrian industry and excited to be working alongside EC Pro to reach even more people."
The collaboration comes ahead of World Suicide Prevention Day, 10 September and the release of the Riders Minds Documentary which will be aired here.
Riders Minds support can be accessed through the website or:
Via the Riders Minds Helpline: 0300 102 1540
Or if you prefer to message then text:
07860 065 202