Donations Save Riding Schools - Thanks to EC Pro - As Featured in Horse & Hound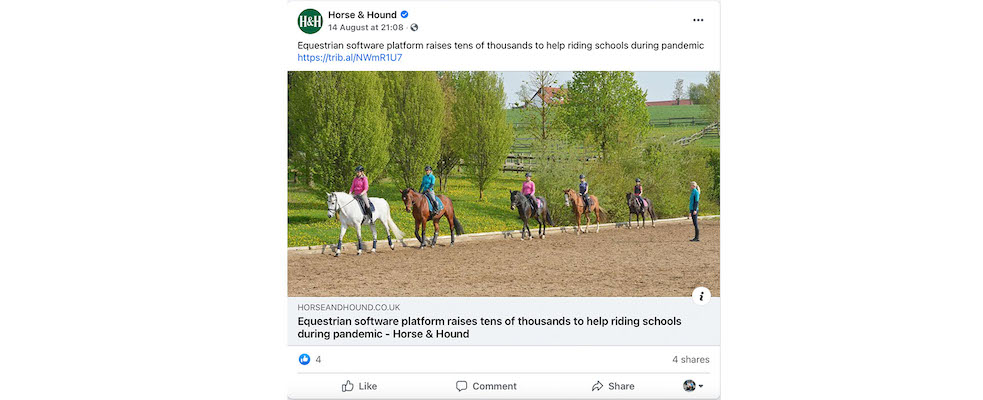 ---
Over £38,000 Donated to Save Riding Schools Thanks to Equestrian Software Company
Riding schools were faced to make worst-case scenario plans to survive COVID lockdowns – sell ponies, turn them away or consider the long term quality of life for older ponies suddenly out of work. "During the first lockdown, things were so bad that we did have to sell a couple of our riding school ponies to bring in much needed funds. We worried that we might never be able to open the riding school again" Francesca Baring, owner and instructor at Northington Stables
How do you adequately care for and continue to pay for horses with no income?
EC Pro, an equestrian software management system (launched in 2019) with over 130,000 registered horse riders struck gold for their riding school customers by adding a 'donate' function to their platform. An astonishing £38,257 was donated by those wanting to show support. This enormous act of generosity was quite literally the saviour of many during those difficult times.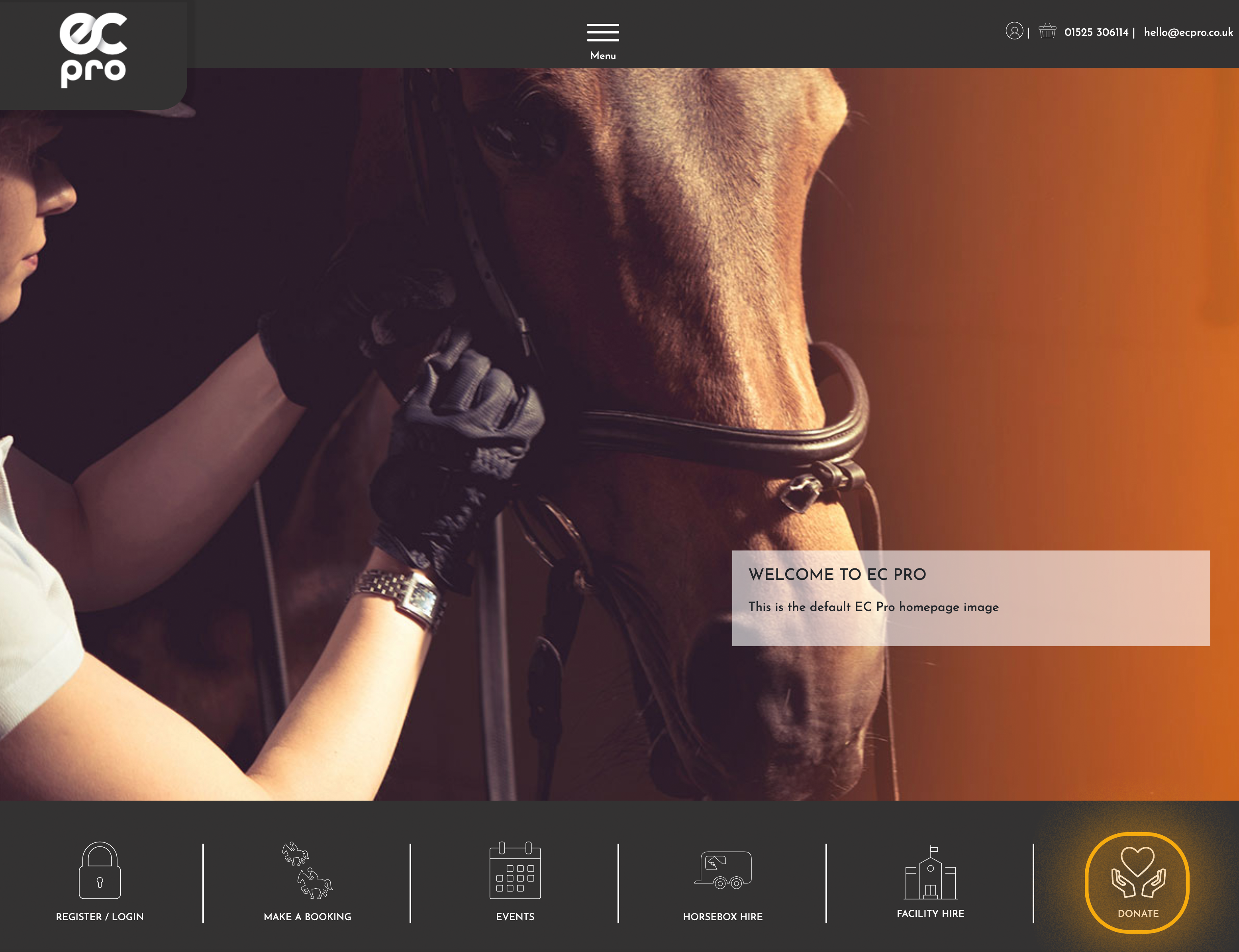 One of the benefactors, The Chestnut Stables in King's Lynn, said the donations saved the riding school of 20 horses. Hayley Read, Chestnut Stables owner and Head Instructor said "I've never been so scared in all of my life! It makes me want to cry even now!". Donations came from members of the public which meant Hayley was able to buy feed, pay for veterinary treatment and ensure the welfare of the horses was top priority; "the donations are what we survived on, and we wouldn't be here now without it, we are so grateful".
Hayley, signed up to EC Pro just before the pandemic hit in March 2020 and said it was one of the best decisions she has ever made.
Whether you are aspiring to be the next Charlotte Dujardin CBE, Oliver Townend, Scott Brash or just want to hack safely, you will need to learn the art of horsemanship and riding. Unless you are fortunate enough to have access to a confidence giving schoolmaster and an instructor, you will need to rely on the great British riding school. These establishments have been around for decades and are the gateway for many into grassroots horse riding. There are 27 million people in Britain with an interest in the equestrian industry yet over 5 million British households have at least one ex-rider; stating lack of access to horses and riding facilities as the main barrier (BETA 2019 survey). EC Pro aims to remove that barrier and make horse riding more accessible for all.
With restrictions lifting, riding schools are busier than ever as more people want to get out, get back into the saddle or start a new hobby. "When we reopened in March, our bookings went crazy. Our pony days were literally selling out in minutes! Which was all managed by our EC Pro system" Francesca Baring, Northington Stables.
EC Pro is the digital workhorse that is evolving how riding schools operate, giving back time and revenue so they can continue to do what they do best – train the next Olympic Gold medallists or happy hacker, whichever you prefer.
Read the featured article in Horse & Hound online